St. John's is an excellent Catholic school that provides a rigorous academic program for religious studies and catechesis in the Catholic faith, set within a total academic curriculum that integrates faith, culture, and life. By maintaining a tradition of academic excellence, we provide a rigorous curriculum that develops the whole child.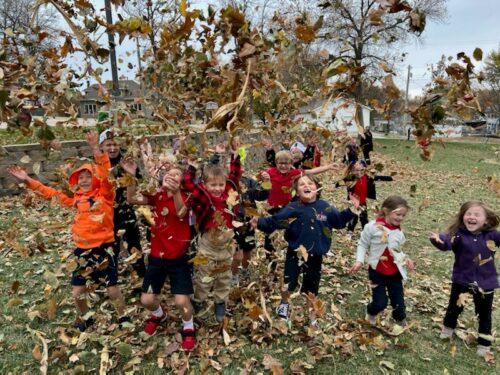 Our school is approved by the State of Nebraska and the National Catholic Education Association, and we provide a well-rounded educational experience for students linking faith and understanding to all content areas. Academic excellence and character development are complimentary and are sustained through a true partnership between the school and our parents.
The Arts – Students have an opportunity to participate in a number of individual ways, including performances, displays, contests, and more. St. John's offers art and music in all grades and band in 5th & 6th grade. Students have many opportunities to explore their individual talents and to perform their skills in plays, concerts, and classroom activities.
Physical Education – In physical education, the emphasis is on skill development, cooperation, and lifelong fitness.
Language Arts – Language arts encompass the areas of phonics, reading, writing, listening, and grammar. A sequential program is developed so that beginning in Pre-Kindergarten, students are exposed to literacy training throughout the day. Classroom instruction is individualized, using researched-based techniques.
Mathematics – Students use Saxon Math for their mathematics program, and the curriculum is directly related to that program of instruction. Math focuses on creating a very strong number sense and understanding of basic operations in the early years and then building upon that at an accelerated pace each year.
Religion – A specific diocesan curriculum is provided to all schools in the area of religion. Religion is to be taught daily, and students attend Mass daily, taking roles in the liturgical celebration. Additionally, special activities are held during the liturgical year to celebrate the life and truth of Jesus Christ. This includes programs during seasons such as Advent, Christmas, Lent, and Easter, to enhance a student's understanding of the scripture, morals, and the Catholic faith.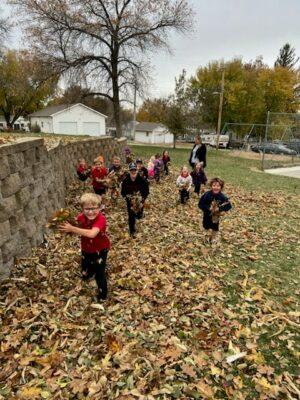 Science – The goal of the science program is to allow children the opportunity to explore and engage in science, as opposed to reading about science. Hands-on activities are incorporated at all levels. There is a sequential list of topics covered in each grade, so that students are exposed to all subject areas within science, including biology, earth science, geology, life science, physical science, and more.
Social Studies – The Social Studies curriculum requires students to study a wide variety of topics each year. Some of the areas covered in social studies include Nebraska history, geography, colonial life, American and World history, culture, social responsibility, and more.
Technology – St. John's has a computer lab and iPads are available in every classroom. Based on using technology as a tool for learning and research, St. John's offers every grade instruction in the thoughtful use of technology as an enhancement to the learning process. St. John's, as part of the network offered by the Lincoln Diocese Education Technology Office, has Internet protection protocols to protect children from potential dangers associated with technology use.
Extra-Curricular – St. John's, as part of Saunders Catholic Schools, offers many opportunities for students to participate in activities and clubs that help them to explore their natural gifts and talents. This includes Robotics, religious clubs, school community craft events, musical performances, visiting Catholic churches and historic sites, and many other opportunities to learn about and grow in their own individual interests and talents.