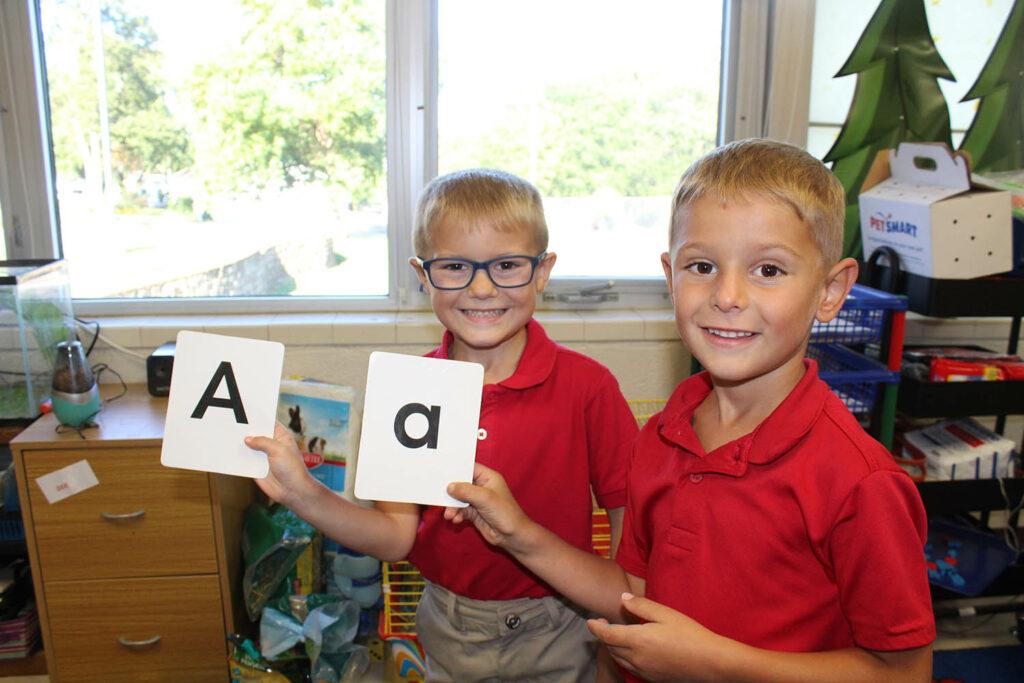 St. John Nepomucene School offers an excellent Catholic education for children in grades Pre-Kindergarten to 6th Grade.  We are in a true partnership with our parents to provide education and formation as an integral part of the total environment of each child's growth and development in faith into full maturity as a follower of Christ.
Partnership with Parents
St. John's works in a loving relationship with parents to educate and form children in a Christ-centered instructional model.  Parents, as the primary educator of their children, as supported by the school, just as our parents are supportive of our teachers and staff.
Steeped in a Catholic Worldview
Catholic education is aimed at the integral formation of the human person, therefore curriculum and instruction foster the desire to seek wisdom and truth, the preference for social justice, the discipline to become self-learners, the capacity to recognize ethical and moral grounding for behavior, and the responsibility to transform and enrich each student.
Committed to Educating the Whole Child
As a truly Catholic School, the education model at St. John's is rooted in the conviction that human beings have a transcendent destiny and that education for the whole person must form the intellectual, physical, psychological, social, moral, and religious talents and capabilities of each individual child.   Our teachers, along with our parents, work to engage students in a learning process that helps them to seek and find the truth, beauty, and wonder in their daily lives.
Fees & Tuition Information
To view the tuition and fees for all grades in Saunders Catholic Schools, including St. John Nepomucene, click here: Saunders County Tuition

Schedule
Hours: School begins at 7:40 am and ends at 3:40 pm.  Flexible hours are also optional.  Pre-K starts the first day of school and follows the St. John Nepomucene school calendar.  
First Days of School: Please feel free to bring your child to the classroom when arriving in the morning. 
Bus Service:  Saunders Catholic Schools offers bus service in Saunders County.  
Before and After School Care:  St. John's Extended Care Program is available before school from 6:30 am -7:40 am and after school from 3:40 pm – 5:45 pm. 
Parent Handbook
Click here to view the K – 6th-grade Handbook:  Parent-Student Handbook
For more information, contact the school office at 402-642-5234.