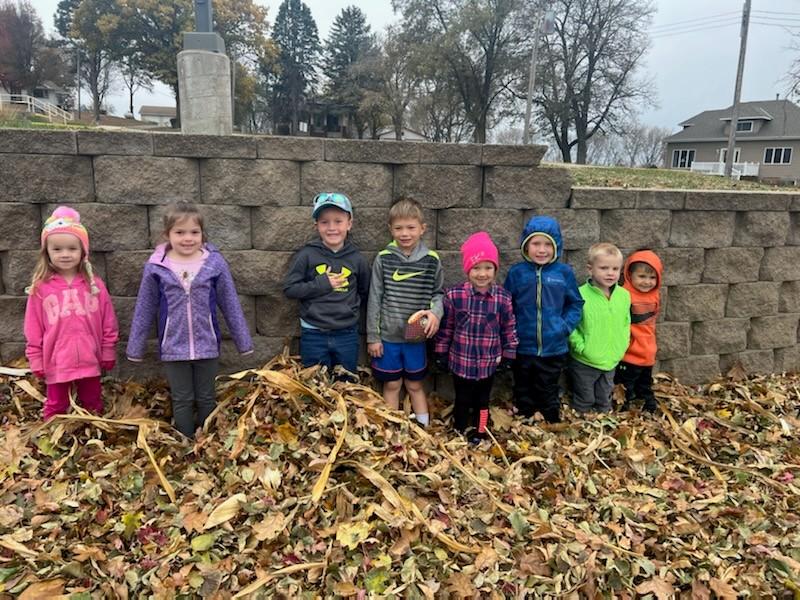 By promoting spiritual, cognitive, and physical development each child has the opportunity to engage in activities that are geared to their interests while challenging them at their individual ability level. At St. John's the Pre-Kindergarten educational program is designed to provide developmentally appropriate learning experiences for the children throughout the day. Our play-based curriculum stems from an educational model that develops the whole child. Children are treated as an individual and learning objectives are set to ensure each child can reach their developmental milestones in a positive, fun, and relaxed atmosphere.
Experiential Learning & Hands-on Learning
Young children learn by interacting with people and things, working with their hands, and being creative. While we do some paper and pencil activities in Pre-K, you will not see your child sitting at a desk for long periods at a time. The children will learn to identify and write letters, but it will be done in a way that it is meaningful to them. If your child only brings home one paper activity on a certain day, this means we did more activities involving manipulative learning. For example, children will be taught to identify letters using a set of letters they can touch and move around. Children will learn to count using objects, such as counting bugs or buttons.

Pre-Kindergarten Age Requirement
3 Yr. Old Pre-K – Must be 3 years of age by July 31
4 Yr. Old Pre-K – Must be 4 years of age by July 31
*Students must be potty trained to attend Pre-Kindergarten
Attendance Options
3-Day Option: Pre-Kindergarten for four-year-old students and older are held on Monday, Wednesday, and Friday (All day). Must be 4 years of age by July 31, 2022.
2-Day Option: Pre-Kindergarten for three-year-old students is held on Tuesdays and Thursdays (all day). Must be 3 years of age by July 31, 2022.
5-Day Option: For an additional charge, four-year-olds may attend on Tuesdays and Thursdays with the three-year-olds. However, three-year-olds are limited to attending only on Tuesdays and Thursdays.
Bus Service: Saunders Catholic Schools offers bus service in Saunders County.
Before and After School Care: St. John's Extended Care Program is available before school from 6:30 am -7:40 am and after school from 3:40 pm – 5:45 pm.
Fees & Tuition Information
To view the tuition and fees for all grades in Saunders Catholic Schools, including St. John Nepomucene, click here: Tuition & Fees

Schedule
Hours: School begins at 7:40 am and ends at 3:40 pm. Flexible hours are also optional. Pre-K starts the first day of school and follows the St. John Nepomucene school calendar.
First Days of School: Please feel free to bring your child to the classroom when arriving in the morning. At this age, children coming into a new school, sometimes have separation anxiety.
Parent Handbook
Click here to view the Pre-Kindergarten Handbook. Pre-Kindergarten Handbook
For more information, contact the school office at 402-642-5234.