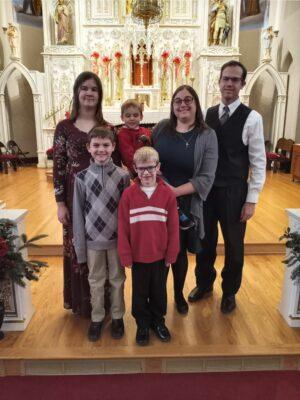 She will be teaching 7 – 12  Math Our family moved to Nebraska twelve years ago for my husband David to become the Senior Service
Read More »
She will be teaching 7 – 12  Math Our family moved to Nebraska twelve years ago for my husband David to become the Senior Service
Read More »
Open enrollment for the 2023-2024 school year is now open! Click here to start the enrollment process and to apply for The Good Shephard Scholarship.
Read More »
My teaching career began in 1992 on the Omaha Indian Reservation in Walthill, NE.  I was the head football & Track coach there as well
Read More »
GALA 2023 UPDATE: GALA dinner registration – DUE MARCH 1st. Gift donations for the silent auction – DUE MARCH 1st.  Please drop gifts off at
Read More »
Financial aid is available to qualifying families for the 2023 -24 school year.  From January 1st through March 31st parents/guardians are able to apply through
Read More »
Congratulation to the Cast & Crew of Alice in Wonderland Rehearsals are now underway for this year's Spring Production of Alice in Wonderland. Mark your
Read More »
Congratulation to these students on the First Semester Honor Roll. First Semester Honor Roll January 30 2023
Read More »
202 S. Linden Street
Wahoo, NE 68066
Phone: (402) 443-4151
FAX: (402) 443-5551
Contact Us
Mon., Mar. 27: Chicken Patty on a Bun, Rice, Vegetable, Fruit, Milk
Text ROLLCAVS to 84576 for up to date on Bishop Neumann news and events!