Bishop Neumann High School is a fully accredited 7-12 Jr./Sr. High School in good standing with the State Board of Education in Nebraska. Neumann has a rich tradition of academic excellence, with a 100% graduation rate and 100% of our students going onto post-secondary education, the military or religious service.
Curriculum and Academic Requirements
Neumann offers both a college preparatory and a general secondary educational program. Classes are offered in eleven academic departments:  Business, English, Fine Arts, Foreign Language, Home Economics, Industrial Arts, Mathematics, Physical Education, Religion, Science and Social Studies.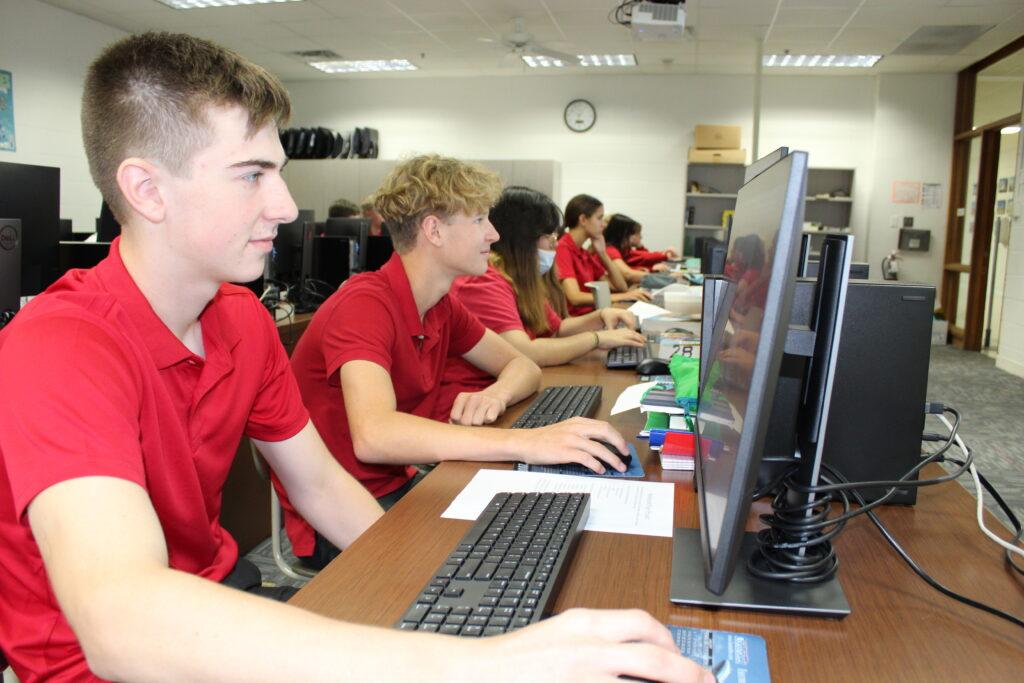 To graduate from Bishop Neumann High School, a student must have earned a minimum of 250 credits that includes the following:
4 years of Religion – 40 hours
4 years Mathematics – 40 hours
4 years English – 40 hours
3 years Social Sciences – 30 hours
3 years Science – 30 hours
2 years Foreign Language or Vocational – 20 hours
2 years Fine or Performing Arts – 20 hours
1 years Physical Education/Health – 10 hours
1 semester Computer Education – 5 hours
1 semester Personal Finance/Life Skills – 5 hours
1 semester of Speech – 5 hours
* 5 hours = 1 semester