The Catholic Youth Activities Organization (CYAO) provides support and guidelines for Cavalry Clubs that host activities for our students outside the classroom. The purpose of the Catholic Youth Activities Organization and the CYAO Board is to ensure that our youth programs function within the Catholic mission of our schools, including spiritual development, skills training, and the involvement of our children and families as a part of our faith community.
To learn more about guidelines and participation requirements, click the link below:
The CYAO board meets at least once annually to discuss financials and any concerns for the upcoming year.
Agenda & Minutes:
CYAO Youth Sports and Activities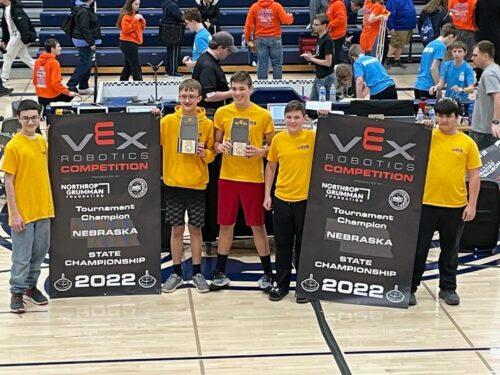 Wahoo Civic Center Sports
The Civic Center in Wahoo, NE also hosts many sports and activities that students may participate in, volleyball, basketball, soccer, etc. To learn more or to enroll, click here.
Volunteerism

To offer athletics and activities, many volunteers are needed to help with concessions, coaching, taking tickets at games, etc. Parents are strongly encouraged to fully participate in these activities to help make them available and enjoyable for students and families.
Lincoln Diocese Volunteer Requirements
The Diocese offers Safe Environment protocols for all the schools in the Diocese of Lincoln.
For more information click here.
Free concussion training for coaches and parents, go to the NFHS Learning center for more details.
2023-2024 CYAO Board Members:
Rick Ahrens, Athletic Director
Bryan Choutka, Booster Club President
Mike Weiss, St. Wenceslaus Representative
John Kreikemeier, Bishop Neumann Principal
Eva Fujan, St. John Representative
Jon Brabec, Cavalry Softball
Bryan Stuhr, Cavalry Softball
Dan Hoss, Cavalry Wrestling
Open, Cavalry Wrestling
Jessica Schutt, Cavalry Basketball
Eric Baumert, Cavalry Basketball
April Hoss, Cavalry Volleyball
Karla Lechtenberg, Cavalry Volleyball
Marv Wiese, Cavalry Robotics
Rick Stava, Cavalry Robotics
Fr. Lee Jirovsky
Fr. Matt Vandewalle