Family, Career and Community Leaders of America (FCCLA) is a dynamic and effective national student
organization that helps students become leaders and address important personal, family, work, and societal
issues through Family and Consumer Sciences education. With over 199,000 members nationwide and nearly
3,000 members in over 100 chapters in Nebraska, FCCLA is the only career and technical in–school student
organization with a central focus on careers that support families. Participation in FCCLA programs and chapter
activities helps members become strong leaders in their families, careers, and communities. Nebraska FCCLA is
supported through the Nebraska Center for Student Leadership and Extended Learning at the Nebraska
Department of Education. For more information about FCCLA, please visit www.nebraskafccla.org.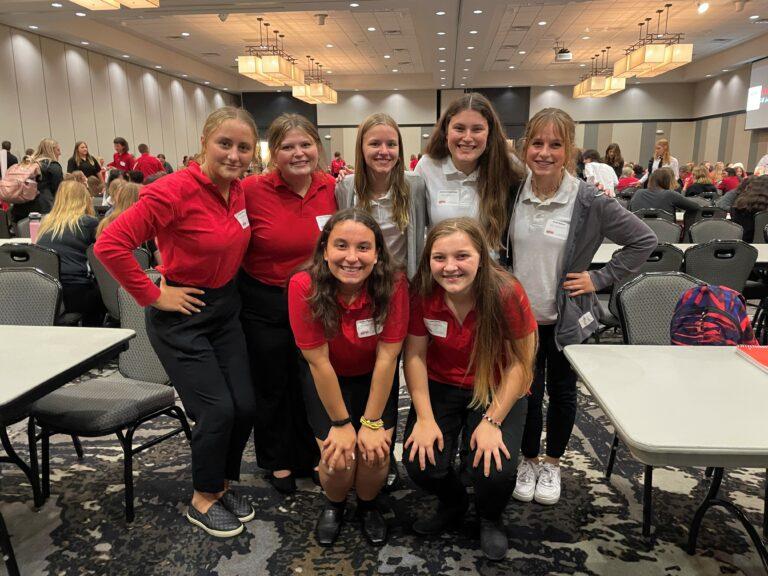 BN FCCLA is hosting a hygiene product drive until November 8th.  Items to donate—tissue packs, tooth brush, toothpaste, comb, deodorant, razors, shampoo, shower gel, shave cream. Place donations in box next to room 33.  Sample sizes are preferred but regular size can be donated too.
Read More »
Kearney -Seven members from Bishop Neumann recently attended the Nebraska Family, Career, and Community Leaders of America Fall Leadership Workshop in Kearney. This annual event was held on Monday September 19, 2022, with nearly 600 student members, chapter advisers, and guests from over 70 chapters statewide attending the conference. The Nebraska
Read More »